Changelog
Thousands of Music Tracks for Your Podcast
Drum roll 🥁, guitar solo 🎸, followed by… epic sax 🎷!
We have teamed up with Melodie to provide a vast library music tracks for your podcast. Select a tune for your podcast from over 15,000 tracks and stems. Right from within Podopi. Never worry about licensing or copyright again.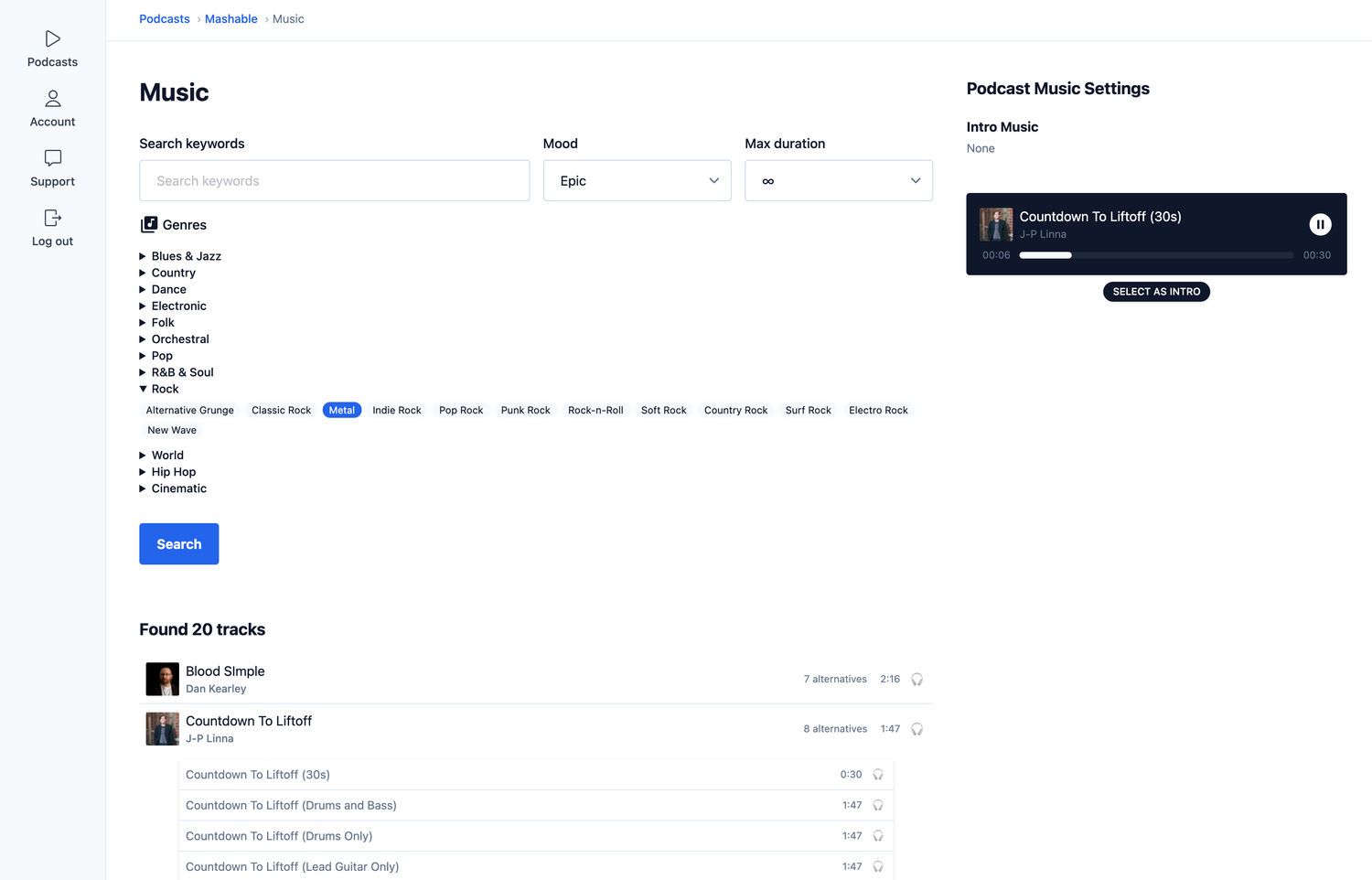 All Podopi Subscriptions now includes a generous user license for music. Go conquer every podcast directory with great music!